Barnard, Kansas, Soft Coated Wheatens Terriers | Thunder Ridge
One Hundred Thousand Welcomes...
WE HAVE PUPPIES!!!!!
Please email for pictures and videos.

[email protected]

or call for additional info on these adorable puppies. 785-792-6281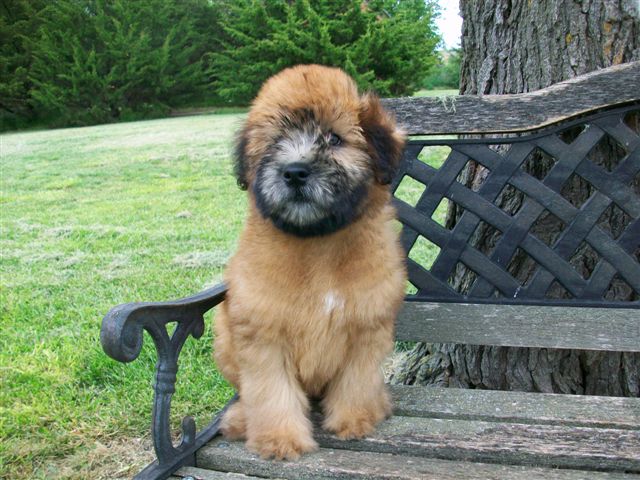 We have been involved with Soft Coated Wheaten Terriers since 2000 and have fallen hook, line and sinker for this fabulous breed. We are dedicated to producing healthy, happy, well socialized puppies.
The Soft Coated Wheaten Terrier is a beautiful, exuberant, loving terrier of med size with a non-shedding soft coat. They are loyal, intelligent and aim to please. They are excellent with children and with other animals.

Wheatens are happy with moderate exercise. They LOVE being with you. A Soft Coated Wheaten Terrier will take you on a enriching journey and demand a lifetime committment. We are dedicated to making the experience a joyous and happy one. Thank you for visiting our website!
Wallace & Debra Kay Loy
" A home without a Dog is just a house"